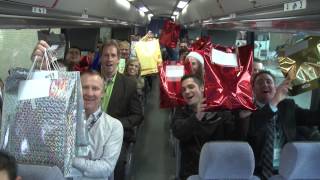 On Friday, December 12, Daytona Homes and their entire staff took part in donating holiday gifts, books and computers to Delton School in Edmonton.
Over 200 Daytona employees came together from to spread holiday cheer to the deserving inner city school. Daytona employees surprised students, entering their classrooms and passing out individual gifts to each student.
We were hired to film the event and create a short highlight video to be shown the next day at their Christmas Party. Thank you Daytona Homes for bringing us on board to be a part of such a wonderful event.